Are you looking for Run Flat Tyres for your vehicle?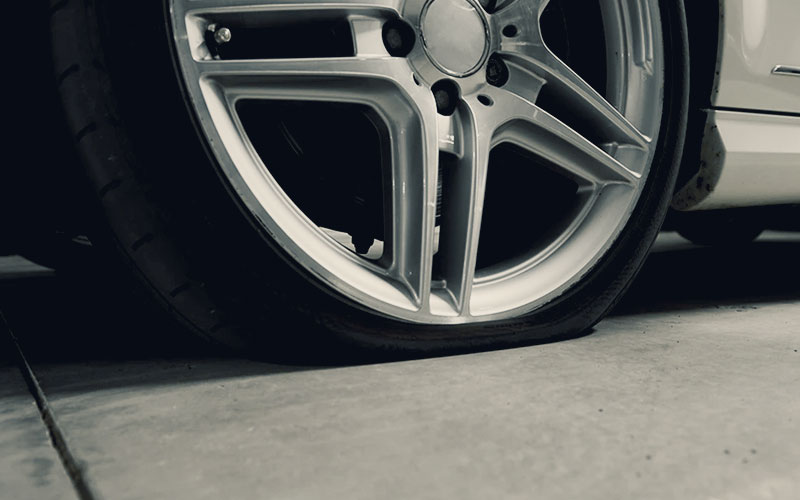 Run-flat tyres are designed in such a way that the tyre bead remains fixed to the rim even if the tyre loses pressure. This means you don't run the risk of the tyre popping off and damaging the wheel. The tyre can maintain its shape by itself for a while after a puncture.
The tyres have reinforced sidewalls for this purpose so that they can function even if they are perforated. However, these can also disguise damage that is inside the tyre. If a hole occurs, the tyre walls are subjected to very high stress. A repair is, therefore, unfortunately impossible.
What are the advantages of run-flat tyres?
Probably the most significant advantage of run-flat tyres is that you don't have to carry a spare wheel. This means you have more space in the boot, and the car is lighter overall.
This puts less load on the brakes, and the vehicle also drives more economically. You also don't have to change the tyre at the side of the road in case of a flat tyre.
You also don't run the risk of having to wait in the dark for the breakdown service. With a run-flat tyre, you can drive for about 50 miles at 50 mph. This means that you can reach your destination or a workshop with a run-flat tyre even if the tyre has a puncture.
Here at PBT Supplies Ltd., we stock a variety of Run-flat tyres from top-quality manufacturers worldwide.
Whether you want to buy premium-, mid-range or cheap run flat tyres Market Harborough, you can find them right here!
Please have a closer look at our website. All you need to do is enter your vehicle's reg.-number (number plate) and tick run-flat on our tyre finder section. Within seconds you will be able to see all available run-flat tyre models in the correct size.
You can then choose your favourite Run flat tyres Market Harborough and book a fitting appointment with your order. You don't have to pay straight away. You can pay us once your new tyres have been fitted.
You can certainly also come directly to us. Our team will be happy to help you find the perfect Run flat tyres Market Harborough for your vehicle type and budget. Same day fitment is available.
So, it's ok now to stop looking for "Run-flat tyres near me". You know where to go.
If you have any questions, please get in touch.