Are you looking for Summer Tyres for your vehicle?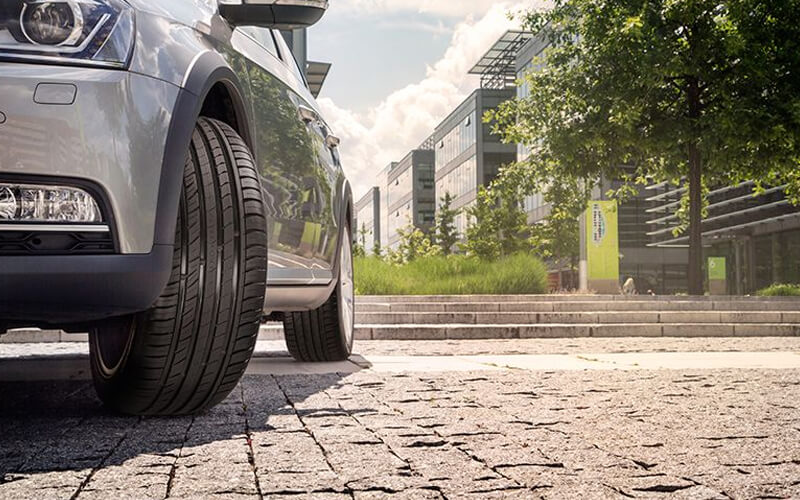 SUMMER TYRES - SAFE DRIVING IN WARMER TEMPERATURES
You are safe on the road with summer tyres from "Easter to October" - so the saying goes, and we can confirm it.
Here at PBT Supplies Ltd., we stock a wide variety of summer tyres Market Harborough for every budget. Whether you are looking for premium-, mid-range or cheap tyres Market Harborough, we've got you covered.
Here are some of our best-selling brands:
Churchill
Continental
Pirelli
Michelin
Rodex
Blacklion
Dunlop
and many more...
You can buy them directly in our workshop or order them online via our website.
Find out here why you should definitely opt for summer tyres and what there is to know about them.
THE SUMMER TYRE FACT CHECK
Summer tyres have to fulfil special criteria in order to perform well in mild weather conditions and higher temperatures. In addition to optimal handling on wet and dry roads, good grip and increased driving stability in curves, safety-relevant characteristics such as a short braking distance and high stability in the case of aquaplaning must be given. A low rolling resistance, which ensures little wear, brings a high mileage and economical fuel consumption. As you can see, changing to summer tyres has many advantages - if you have more questions about summer tyres Market Harborough, you can find answers here.
WHEN SHOULD YOU CHANGE TO SUMMER TYRES?
As soon as it gets warm outside, we also get our car ready for spring. This, of course, includes a thorough tyre check and the seasonal tyre change in case you had winter tyres mounted before.
You are safe on the road with summer tyres Market Harborough from Easter to October as a rule of thumb.
Summer tyres like temperatures from 7°C
In the UK, not all regions are the same. While in the south, you can already sit outside with short sleeves, and everything is starting to bloom, while up in Scotland, you still have to wear thick clothes.
Here you have to orientate yourself to the regional conditions. From spring-like temperatures of 7°C to 10°C, summer tyres are the safe solution. However, as long as there is snow, ice or slush on the road - i.e. winter driving conditions prevail - you are on the safe side with winter tyres.
WHY SHOULDN'T YOU DRIVE WITH WINTER TYRES IN SUMMER?
Summer tyres are optimised for warm conditions. The much softer tyre rubber of winter tyres does not withstand them optimally. The big difference is in the rubber compound and tread of the tyres.
Hard rubber compound for hot temperatures
What is not immediately apparent is the composition of the rubber of summer tyres. The rubber compound for summer tyres has a lower rubber content and is much harder. A harder rubber compound is much better able to withstand the high temperatures in summer and offers optimal safety:
Summer tyres are flexible even in warmer temperatures without becoming soft and adapt optimally to wet and dry roads. Even at very high temperatures, the tyre meshes confidently with the road, offering high grip, more control and short braking distances. At the same time, the hard compound reduces rolling resistance. This reduces abrasion and thus increases mileage and reduces fuel consumption.
Short braking distances
Safety on wet and dry roads
High grip in hot temperatures
More control over the vehicle
Low rolling resistance
High mileage due to low abrasion
Less fuel consumption
BETTER GRIP WITH A SUMMER TYRE
The tread pattern has specially designed tread blocks that improve longitudinal and lateral grip at higher temperatures. This allows you to steer your car precisely around corners, even in warm temperatures.
The solid rubber blocks increase the contact area with the road surface for excellent handling and shorter braking distances. Unique tread grooves displace water between the tyre and the road surface, reducing the risk of aquaplaning when large amounts of water are present.
Short braking distances
High grip due to larger contact area
Better cornering
Reduces the risk of aquaplaning
We hope you have found this information page useful.
If you have any questions or need help deciding which new tyres Market Harborough to buy, please get in touch with us. Our PBT Supplies team will be happy to help.